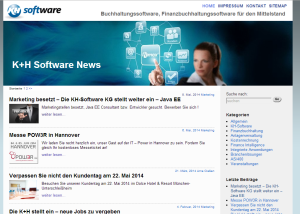 To promote their product and company better KH Software decided to start a WordPress blog, which FSnD setup for them.
On the blog they post their latest events and product updates along with interesting new customer installations. All posts are automatically spread to various social media platforms such as Facebook, Google+ and Twitter.
We added this WordPress plugin to let them reach a wider audience move efficiently than before. They now only have create and write the post once, but still spread it across multiple social media sites.